SCHIWOPAKISTAN
Off. No.10, First floor, City Plaza,
Khanewal road, Chowk Rasheedabad,
Multan, Punjab, Pakistan.
http://schiwopakistan.com/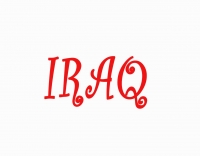 INTERNATIONAL AGROVET (AL AALAMIAH)
For Veterinary & Agriculture Services and General Trading
Al khilani square , in front of Alkhilani mosque, Baghdad, Iraq
GVC Group-Oman
Horizon Medical And Veterinary Necessities LLC-Pobox 91, Oc 512, Buraimi, Sulatanate of Oman
http://www.gvcgroup.moonfruit.com/about-us/4551402739

APHAscientific
New Haw
Addlestone
Surrey
KT15 3NB
United Kingdom
44 (0) 3000 600001
44 (0) 1932 357701
IDEXX Laboratories, Inc.
One IDEXX Drive
Westbrook, Maine 04092 
United States
1-207-556-0300
1-800-548-6733
Fax: 1-207-556-4346